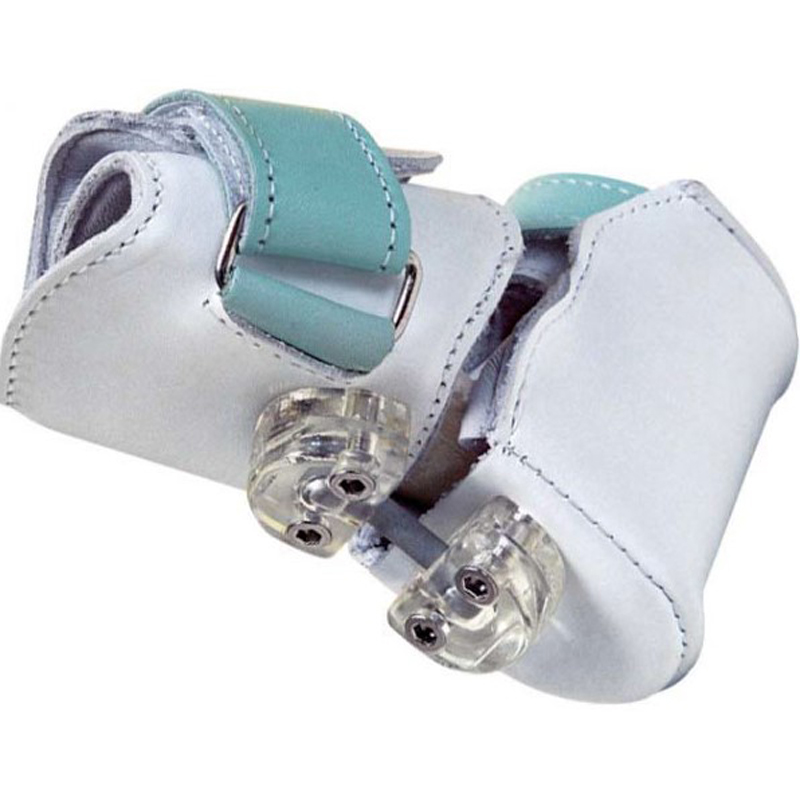 Bebax Correction Orthosis
Code:
BEBAX
Manufacturer: PRIM
Point of Application:

Feet

Lower Limb
Short Description
The Bebax Correction Orthosis is prescribed to babies to correct forefoot deformities.
Bebax is an innovative, padiatric orthosis designed for progressive and dynamic correction of congenital forefoot deformities. Highly regarded as a medically accepted alternative to casting or splints and an effective treatment for correcting forefoot deformities.
The approximate duration of treatment is 35 days. Not recommended for treatment of clubfoot or intended for use while walking.
Congenital forefoot deformities connected with structural deformities: Metatarsus Varus, Pes Talus, Talus Valgus, Pes Varus, Pes Valgus, Pes Supinatus.
Secondary treatment (following surgery) for Talipes Equinovarus.
Prevent retractions for disorders of muscular or neurologic origin.
Patented multi-directional hinge enables the forefoot to be adjusted, in relation to the hind foot, on all three planes: vertical, horizontal and oblique.
Multi-directional hinge is quickly and easily adjusted to position the forefoot in the desired position: abduction, adduction, pronation, supination and external and internal translation.
Characteristics
| | |
| --- | --- |
| Side | Left, Right |
| Size | Νο7,5, Νο8, Νο8,5, Νο9, Νο9,5, Νο10, Νο10,5, Νο11,5, Νο12,5, Νο13,5 |
Measure the distance in cm from the tip of the longest toe to the tip of the heel.